Let the "All You Need Shake" simplify your weight loss
Our All You Need Shake is more than just a meal replacement - it's a simple solution for a healthy diet. With 24 vitamins and minerals, protein, healthy carbohydrates, and fats, it's the perfect partner on your way to your ideal weight.
Eine Portion ersetzt perfekt eine Mahlzeit und lässt dich satt und zufrieden fühlen. Verzichte auf lästiges Kalorienzählen und verwöhne dich stattdessen mit einem leckeren Shake, der dich beim Abnehmen unterstützen kann.
Description
Complete main meal with only 211 calories
Complete meal replacement, compliant with EU Diet Regulation 2016/1413
Perfect for replacing breakfast, lunch or dinner.
The perfect balance of calories and proteins
24 vitamins and minerals - in the exactly right amount.
15 portions per bag
In the sustainable, recyclable bag
There are no better values for a full meal.
Our delicious meal replacement shake successfully supports weight loss while giving the body what it needs.
"No yo-yo effect because the body has everything it needs despite a calorie deficit."
Embrace Your Unique Beauty - achieve your personal feel-good figure with FitNFemale.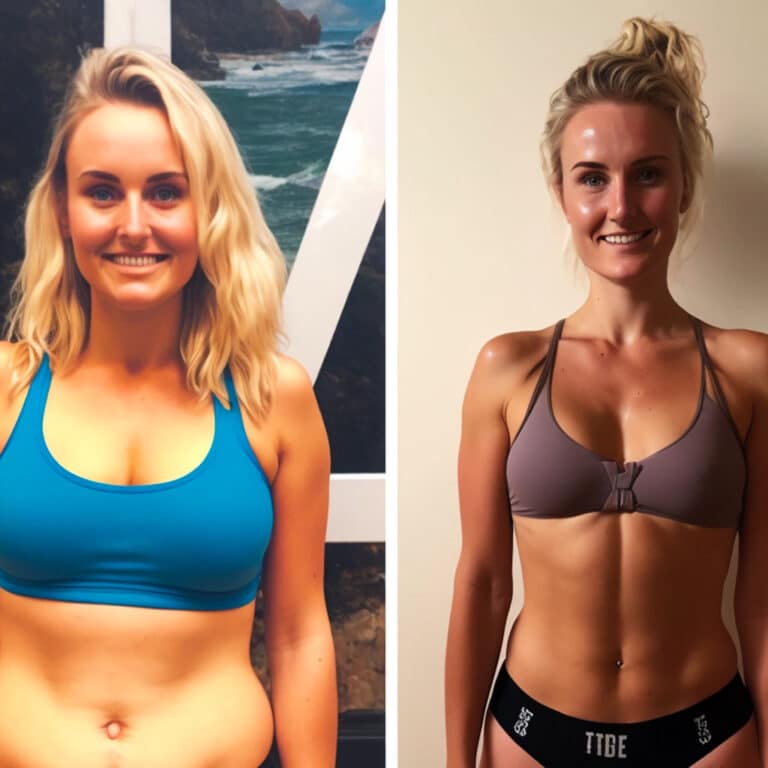 Tanja
Personal success: -8kg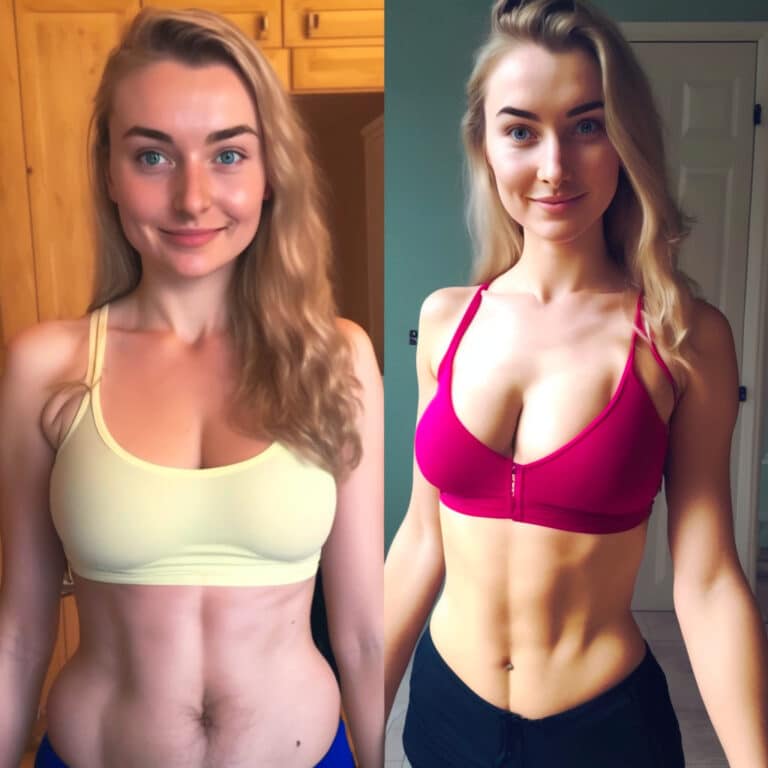 Ana
Personal success -5kg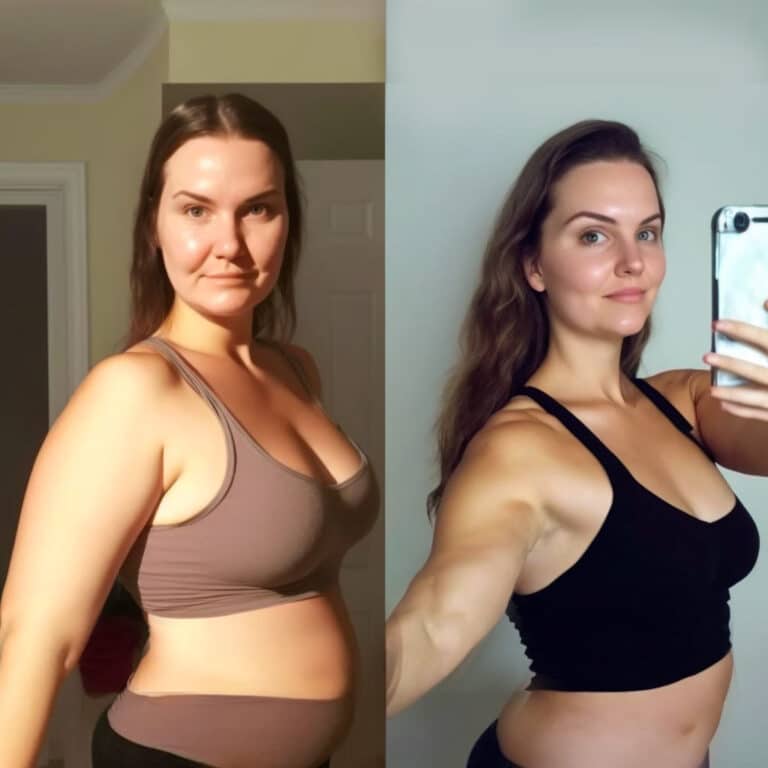 Sarah
Personal success: -10kg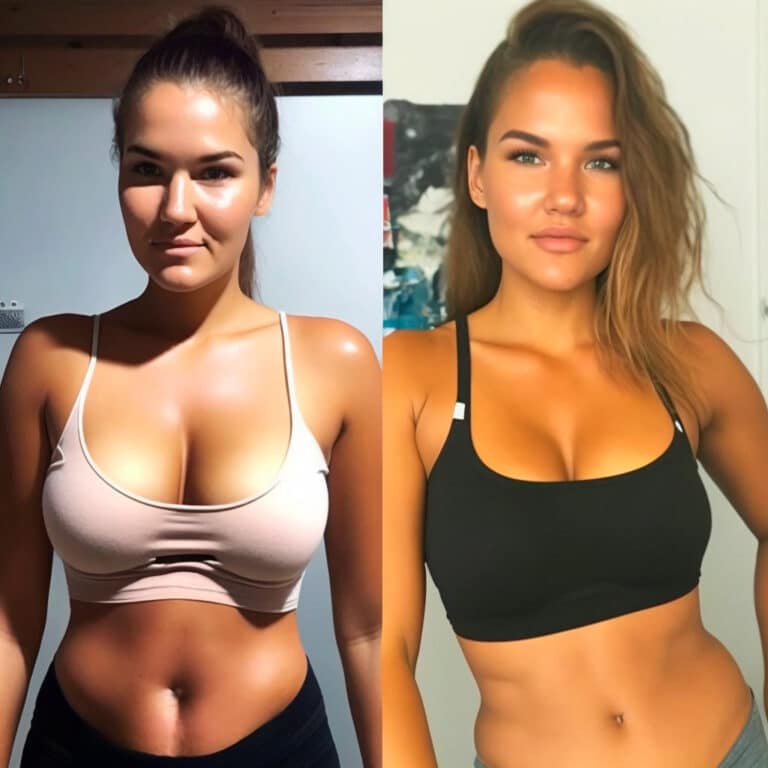 Denisa
Personal success -6kg
Hinweis: Die Ergebnisse können individuell variieren und keine spezifischen gesundheitlichen Ergebnisse werden garantiert. Nahrungsergänzungsmittel sind kein Ersatz für eine ausgewogene und abwechslungsreiche Ernährung sowie eine gesunde Lebensweise.
Additional information
Weight:

0,450 kg
Product type:
Powder
Intake times:
To replace a main meal, evening, morning
Intake Recommendation:
1 time daily add 30g of powder with 200ml of low-fat milk (1.5%) in a shaker and shake for 20 seconds.
Taste:
Cookies
Areas of application:
Other features:
Pregnancy:
Lactation:
Vegan:
Size/Content:
15 servings, 450 GR
Nutrition info:
high fiber, gelatin free, high protein, low calories, low fat, low sugar
Nutritional values per 100g:
Energy: 392kcal, Protein: 42.1g, Fat: 9.9g, of which saturated fat: 2.2g, Carbohydrates: 29.3g, of which sugar: 6.7g, Fiber: 7.3g, Salt: 1.58g
Nutritional values per serving:
Energy: 211kcal, Protein: 19.4g, Fat: 6.0g, of which saturated fat: 1.2g, Carbohydrates: 18.4g, of which sugar: 11.6g, Fiber: 2.2g, Salt: 0.71g
Material description:
Full meal replacement, complies with EU dietary regulation
Allergy info:
Milk (lactose), whey protein
Ingredients:
Calcium carbonate, cholecalciferol (Vit. D3), ferrous sulfate, emulsifier: lecithins (soy), psyllium husk powder, potassium citrate, potassium iodide, potassium iodide phylloquinone (Vit. K1), copper gluconate, L-ascorbic acid, maltodextrin (25%), manganese gluconate.., Whey protein concentrate (27%) (emulsifier: lecithins (sunflower)), oligofructose, pteroylmonoglutamic acid, pyridoxine hydrochloride (Vit. B6), resistant dextrin, riboflavin (Vit. B2), soy protein (25%), steviol glycosides from stevia, sweetener: sucralose, thiamine mononitrate (Vit. B1), flavoring, calcium D-pantothenate, cyanocobalamin, D-biotin, DL-alpha-tocopheryl acetate, low-fat cocoa powder, L-carnitine, magnesium carbonate, manganese sulfate, sodium selenite, nicotinamide, retinyl acetate, salt, thickener: guar gum, zinc gluconate.
The products are just insane! Am amazingly satisfied with all. Taste and nutritional value are mega and success can be seen even after a week. I am super satisfied.
Am excited about your great selection and look forward to trying the products.
Very good processing and fast delivery ? The products are super tasty. I am thrilled.
Dear FitnFemale team, I was very pleased with your delivery and the great products. I was also very happy about the small unannounced surprise in the package. Thank you very much.
Taste of the isolates are not artificial. Great company and super fast delivery Top!!!Order again and again with pleasure!
I think the store is great. The homepage is also great. Everything is explained well and understandably. That's why I also ordered the training and nutrition plan.
Great support, unique products - I am a huge fan 👍
Fast processing, fast shipping and the products are also top!
Super fast delivery would be.The goods correspond to the description. Very good stuff with it. Many thanks
The delivery is super fast. The next day the package is there. Your products are great and until now I am fully satisfied.
Very fast delivery and always trouble free!
Fast and free delivery, payment via Klarna uncomplicated, great discounts, goodies in the package - what more could you want.