Try it once and never without it: The 2-in-1 Boost takes you to the next level!
Our Fat Burner & Workout Booster offers you exactly what you need for an effective workout. With 23 targeted ingredients, you will quickly see noticeable results. #FatCryingFormula
Combined Effect: Combine Fat Burner and Workout Booster in one product
Immediate Effect: Noticeable after just 15 minutes of consumption!
Maximum Fat Burning: Supports your fat burning and intensifies your workout - Pink Burn is the perfect product before training.
Strong Caffeine Intake: 200mg caffeine per serving (compared to 80mg caffeine per dose in energy drink)
Healthy Electrolyte Balance: Ensures a balanced electrolyte balance
Training Cocktail: Contains amino acids, vitamins & minerals for optimal training
Attention: Strong product. For beginners, we recommend starting with half a serving (1 measuring spoon)
High Dosage: 240g per dose = 20 to 40 servings (depending on dosage)
Low in Calories: One serving contains only 20 calories, without fat, sugar, and carbohydrates.
Description
Embrace Your Unique Beauty - achieve your personal feel-good figure with FitNFemale.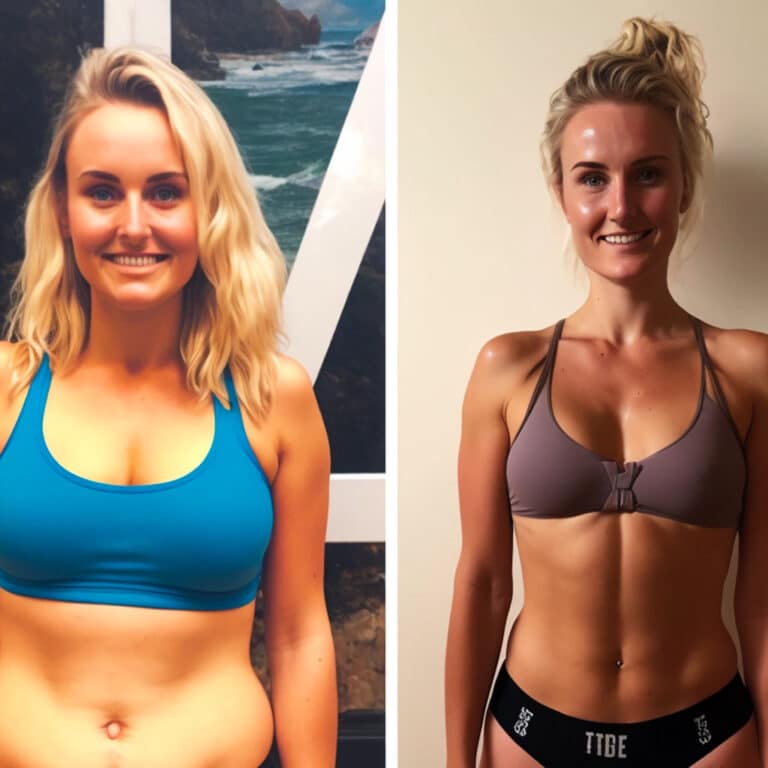 Tanja
Personal success: -8kg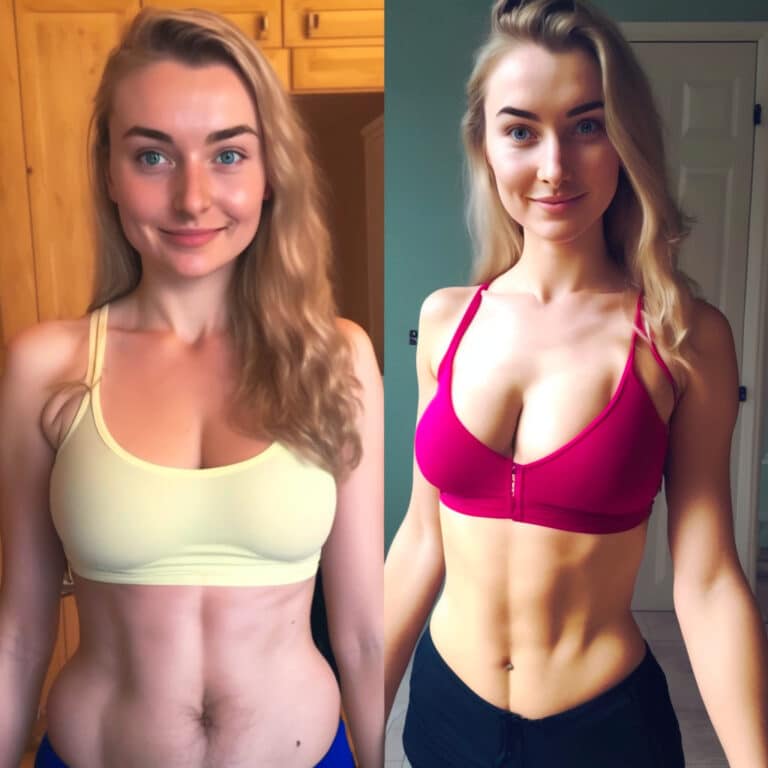 Ana
Personal success -5kg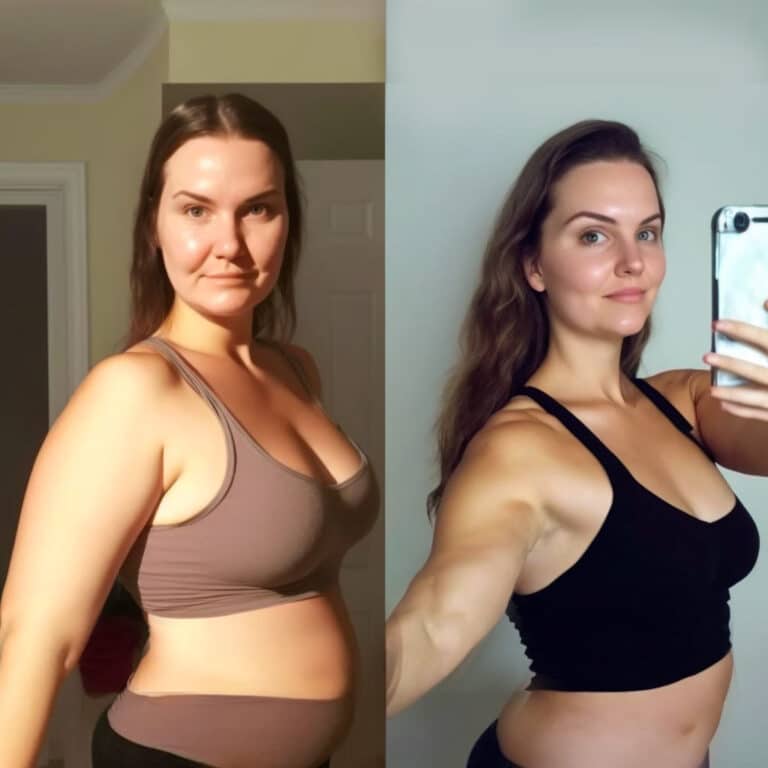 Sarah
Personal success: -10kg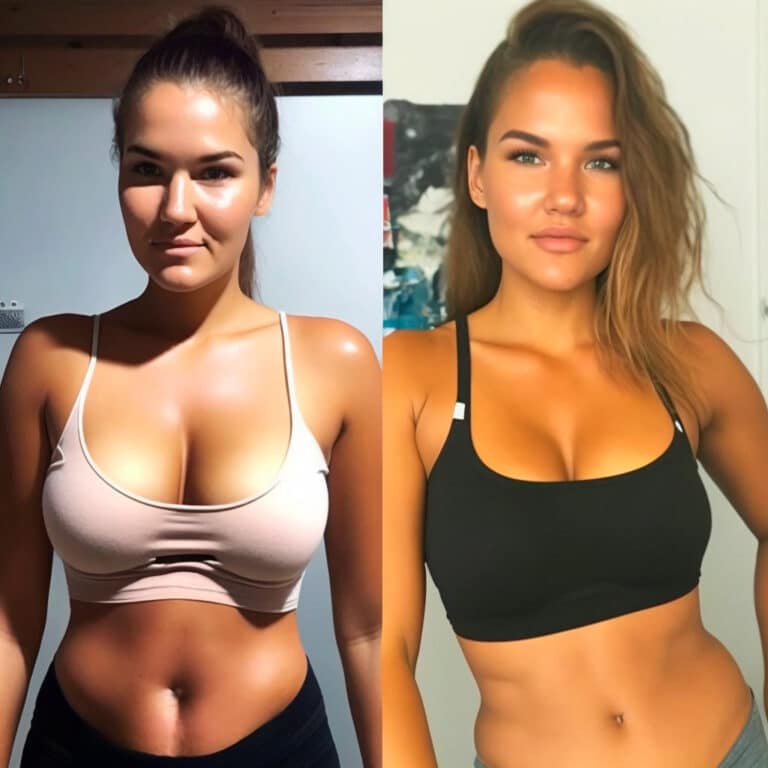 Denisa
Personal success -6kg
Hinweis: Die Ergebnisse können individuell variieren und keine spezifischen gesundheitlichen Ergebnisse werden garantiert. Nahrungsergänzungsmittel sind kein Ersatz für eine ausgewogene und abwechslungsreiche Ernährung sowie eine gesunde Lebensweise.
Additional information
Weight:

0,31 kg
Size/Content:
20 servings, 240g
Intake Recommendation:
Dissolve one serving (12g = 2 scoops) in 200ml of water. Use 15 min before training.
Areas of application:
Energy, Fat free muscle mass, Focus, Weight reduction, Shaping
Main ingredients:
Beta-Alanin, Bitterorangenextrakt, Folsäure, Koffein, L-Arginin, L-Carnitin, L-Tyrosin, Magnesium, Mineralstoffe, verschiedene Vitamine
Nutrition info:
Taste:
Lemon Ice Tea, Mango, Peach, Raspberry, Passionfruit
Other features:
preservative-free, aspartame-free, gluten free, lactose free, vegetarian
Ingredients:
Aroma, Beta-Alanin, Calcium-D-pantothenat, Coffein, Cyanocobalamin, D-Biotin, Farbstoffe: Chinolingelb und Gelborange, Folsäure, Fruchtextrakt aus Bitterorangen (Citrus aurantium), Kaliumchlorid), L-Arginin, L-Tyrosin, Magnesiumcarbonat, Mineralstoffe Tricalciumphosphat, Natriumcitrat und Kaliumcitrat, Nicotinamid, Pyridoxinhydrochlorid, Riboflavin, Säureregulatoren: Zitronensäure, Süßungsmittel: Sucralose, Thiaminmononitrat, Vitamine
Pregnancy:
Lactation:
Vegan:
Nutritional values per serving:
Energy: 20kcal, Protein: 0.0g, Fat: 0.0g, of which saturated fat: 0.0g, Carbohydrates: 0.0g, of which sugar: 0.0g, Fiber: 0.0g, Salt: 0.00g
Nutritional values per 100g:
Energy: 166kcal, Protein: 0.0g, Fat: 0.0g, of which saturated fat: 0.0g, Carbohydrates: 0.0g, of which sugar: 0.0g, Fiber: 0.0g, Salt: 0.00g
Caffeine content:
per 100ml: 100mg, per serving: 200mg
Material description:
Food supplements with sweeteners
Product type:
Powder
Allergy info:
Fructose
The products are just insane! Am amazingly satisfied with all. Taste and nutritional value are mega and success can be seen even after a week. I am super satisfied.
Am excited about your great selection and look forward to trying the products.
Very good processing and fast delivery ? The products are super tasty. I am thrilled.
Dear FitnFemale team, I was very pleased with your delivery and the great products. I was also very happy about the small unannounced surprise in the package. Thank you very much.
Taste of the isolates are not artificial. Great company and super fast delivery Top!!!Order again and again with pleasure!
I think the store is great. The homepage is also great. Everything is explained well and understandably. That's why I also ordered the training and nutrition plan.
Great support, unique products - I am a huge fan 👍
Fast processing, fast shipping and the products are also top!
Super fast delivery would be.The goods correspond to the description. Very good stuff with it. Many thanks
The delivery is super fast. The next day the package is there. Your products are great and until now I am fully satisfied.
Very fast delivery and always trouble free!
Fast and free delivery, payment via Klarna uncomplicated, great discounts, goodies in the package - what more could you want.