WOMEN'S MAGIC MIX is a delicious drink packed with vitamins, minerals and other ingredients for the active and body-conscious woman. In addition to important vitamins and minerals for skin, hair and nails, natural metabolism-stimulating and appetite-inhibiting ingredients are also included.
HIGHLIGHTS
For skin, hair & nails
To mix with a drink
Makes 50 servings
With glucomannan as the ideal satiety, and 300mg per serving
Garcinia cambogia and green tea extract stimulate the metabolism
Vitamin D helps maintain normal muscle and immune function
Iron helps reduce fatigue, normal energy metabolism, and immune function
Biotin contributes to a healthy metabolism and ensures clear skin and hair
Magnesium contributes to electrolyte balance, normal nervous system function and maintenance of healthy bones
Zinc contributes to a normal acid-base metabolism,carbohydrate metabolism and to the maintenance of normal skin, hair & nails
Refreshing taste
FURTHER INFORMATION
What is glucomannan?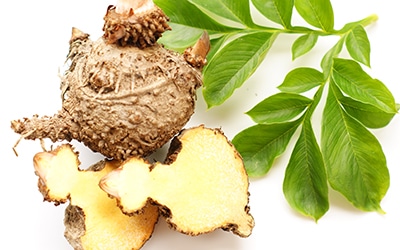 Glucomannan is a substance derived from the konjac root, also known as the devil's tongue. From a chemical point of view, glucomannan is a starch-like substance composed of complex carbohydrates.
Glucomannan as ideal satiety
The enormous water-binding capacity of the fiber causes glucomannan to swell after being ingested. The substance absorbs the water and becomes a gel-like mass, which can easily reach ten times the volume. By increasing the volume and the consistency of the mass, the feeling of satiety is much faster, and lasts longer so you'll eat much less.
Which products complement each other with WOMEN'S MAGIC MIX?
WOMEN'S MAGIC MIX is a perfect match for all FitnFemale products. You should be careful, however, that you do not overdose the magnesium. The WOMEN'S MAGIC MIX already contains 100% of everyday use. Too much magnesium can have a laxative effect.